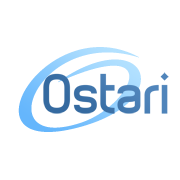 Whether you are a member of MISAC, Government IT Professional or vendor, registration is still open for the 2017 conference in Monterey, Ca. on October 1st-4th.  Exhibit space has long been sold out, but they are still looking for IT vendors who would like to be Special Event or Conference Sponsors. As mentioned on the MISAC website, Special Event sponsorship will include signage and recognition, premier listing on the mobile app and listing on the conference signage. Becoming a Conference Sponsor gets you listed on the event mobile app and listing on the conference signage.
There will be a variety of break-away meetings to attend that will discuss leadership qualities and skills, cyber-security prevention, Ransomware recovery, modern IT positioning, the cloud and more. A big topic to be discussed is the Smart City initiative, emphasized in our previous article Local governments are becoming smart like their citizens.  It is the new direction that local government municipalities all over the world are heading.
At the 2016 conference in San Diego, a total of 469 attendees came together to collaborate, including 80 tech vendors and 220 IT professionals from different counties, agencies and departments. With an increase of members since then, the 2017 conference is expected to have a higher head count than last year. MISAC has gained recognition as a well maintained organization with high integrity and credible speakers and information sharing.
If you or someone you know is planning on attending this year's conference and see one of our Ostari Inc. team members, make sure you come say hi to receive our special offer!