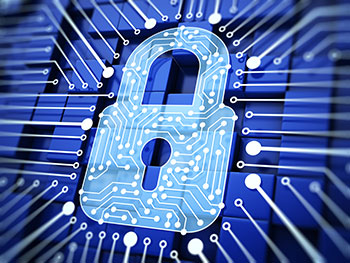 IT system breaches have become more sophisticated, more dynamic – and more unpredictable.
With more than 5,000 attacks per hour, the United States is at the top of the list for would-be cyber-attackers. The question isn't an "if"; for many businesses it's a "when".
Ostari takes a three pillar, aggressive approach to cybersecurity for your business, including:
Detection
Prevention; and
Continuing assessment.
Breach Prevention
You owe it to your business to limit the potential impact of cyber-attacks as much as possible. Ostari's cyber security prevention team will help you create a comprehensive data breach response plan for now and the future. Our cyberattack response plans are always rooted in industry best practices and up-to-date information, including:
Current security applications
User education
Development of user policies to reduce risk of data breach
Breach Detection
Did you know that your best defense against cyber-attacks continues long after the initial wave of intrusion? In-depth, post-breach detection is a key element of security. Unfortunately, the older generation of Intrusion Detection Systems (IDS) and Security Information and Event Management (SIEM) technologies typically fall short of serving today's complex environments.
We will help you select a best-in-class next-generation breach detection solution. With it, you'll be able to quickly and precisely analyze broad, high volume data in high volume to catch potential breaches. Our efforts focus on reliable accuracy; remember, if too many false positives occur, your system's breach detection reports will quickly be ignored. Let us help you identify the most effective options to accurately detect security breaches, so you can protect what's yours.
Cyber Security Assessment
Are you covering all of your bases? Ostari's security assessment identifies any security gaps between your security policies. With this information and an informed risk/reward analysis, business management can then determine whether to correct the security gaps or assume the risk.
Security Assessments may include:
Evaluation of Monitoring Platforms with Access to Data
Review of Specific Access Controls
Review & Collect Detailed Logs
Security Patch Status Assessment
Social Engineering Awareness Training
Security Policies Review for New Employees and Vendors
Education and Training of Your Users
User Activity Monitoring Review
Data Breach Response Plan – Review or Creation
Review of Compliance Requirements