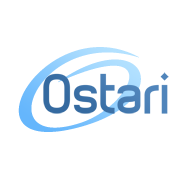 MISAC (Municipal Information Systems Association of California) is a leading organization that brings together IT experts working in different departments within local governments across the state. As mentioned on the MISAC website, their goal is to "promote leadership, education, and access to resources for local agency technology professionals in order to enhance local government services and effectiveness via its Four Pillars: education, member resources, relationships, and advocacy."
The annual conference will be held October 1st-4th at the Hyatt Regency in Monterey, Ca, where you'll meet not only IT experts within government sectors, but IT professionals from private companies as well. Many subjects will be discussed, but besides cyber security, the next big topic sweeping the IT world is the Smart City Project. The project is a world-wide "movement." Urban cities have been experiencing consistent inclines in population for many years. According to Smart America, 34 cities across the globe will each hit populations of 10 million or more by 2025. Resources, health and infrastructure design are all concerns in these growing areas.
With an increase in population follows an increase in resources. As the Planning & Building Control Today stated, a Smart City is made up of "intelligent electricity grids, connected utilities and smart public transport links." One part of the plan is to enhance and better utilize pre-existing resources while the other is to build a more efficient infrastructure. This means moving data centers to the cloud to reduce hardware waste, decrease capital expenditures and increase data sharing and resources among multiple departments. MISAC states that "Cities are leveraging cloud to transform their energy efficiency, sustainability, air quality, [and] intelligent transportation."
The cloud is only one part of the transformation. Cities will also be supporting the green initiative by inserting sensor street lights that dim when no one is around, saving electricity and costs. These lights also detect gunshots, sending data to police stations and IT centers. Self-compressing garbage cans have already been implemented in some cities, reducing litter, rodent infestation and waste management costs while also converting compacted garbage into fuel or compost. Sensors placed in water mains can prevent leaks and monitor water quality. These are only the tip of the proverbial iceberg.
As these areas grow, more technology and data is being created and transmitted. In fact, there's so much data being produced that there's now a name for it, IoT (Internet of Things). All of this data and technology is now being used to serve another purpose: to improve the lives of the people within those areas. According to GovTech, local governments can "use sensors, data and analytics to tackle important urban issues such as how to better manage sanitation systems, improve transportation networks and deliver government services more efficiently."
There are endless ways in which this information will be used but in hindsight, the goals are to increase transparency within local governments, engagement among citizens, transportation efficiency and responsiveness to citizen needs. For example, smartphone apps will allow citizens to post about issues, track local government projects and retrieve information about any department within their city, at any time. It opens up the communication bridge between the government and the people.
If you would like more information on this year's MISAC 2017 conference, please visit: https://www.misac.org/?page=AnnualConference.
References:
http://smartamerica.org/teams/smart-cities-usa/
http://www.govtech.com/opinion/If-Only-One-US-City-Wins-the-Smart-City-Race-the-Whole-Nation-Loses.html
http://www.techrepublic.com/article/6-ways-cities-will-become-smarter-in-2017/
http://www.multibriefs.com/briefs/misac/Breakouts5.pdf
https://www.pbctoday.co.uk/news/planning-construction-news/smart-city-not-just-pipedream/34535