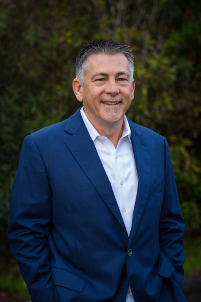 Jeff Siebenhaar
President and Chief Executive Officer  
Mr. Siebenhaar co-founded Ostari, Inc. over 35 years ago. A veteran and driving force in the company, he is only the second CEO in the privately-held company's history.
Mr. Siebenhaar began his Information Technology career at National Semiconductor in 1976 working as a system tech. In 1981, he and business partner Ron Swietek went on to found Ostari. Since then, over the past three decades, Mr. Siebenhaar has led Ostari's transformation into an enterprise-focused company, earning its growing market share by establishing the company as a premier national managed service provider.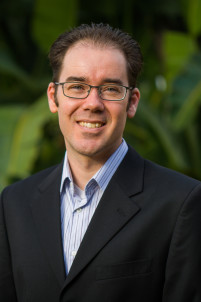 Nick Michaelson
Chief Information Officer & Senior Vice President of Engineering 
Mr. Michaelson is responsible for maintaining and expanding Ostari's information technology platforms, introducing innovative technology wherever it can improve customer experiences.
Mr. Michaelson began his career at STMicroelectronics in the late 90s working as a System Analyst. After obtaining a Computer Science degree from Cal State, in 2000 he co-founded Clay-Michaelson Data, LLC. Mr. Michaelson joined the Ostari team in 2006 as Vice President of Engineering.
Mr. Michaelson has over 15 years of experience in the industry. He brings a wealth of knowledge to every project and is a trusted technology advisor on a broad spectrum of topics ranging from network design and architecture to diagnostics and system security.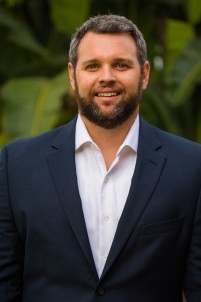 Spencer J. Dale, C.P.A.
Chief Financial Officer
Spencer J. Dale, Chief Financial Officer, joined the Ostari executive team in 2015. In addition to his accounting and finance oversight responsibilities, Spencer supports the management team by advising on internal controls and strategy, and playing a key role in business development.He enjoys meeting with current and perspective clients, and working with engaging client teams.
Prior to joining Ostari, Mr. Dale held various roles in Financial Planning and Analysis at DJO Global, Inc., NuVasive, Inc., and Carl Zeiss Holdings, with more than 8 years of experience in the healthcare industry. He previously served as a senior audit and accounting professional at KPMG LLC. Mr. Dale holds a Bachelors of Science degree in Business Administration and Accounting from San Diego State University and is a is a Certified Public Accountant in California.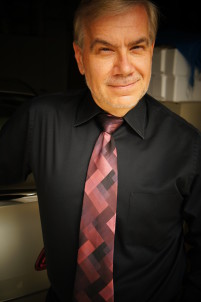 Ron Swietek
President and Chief Executive Officer Emeritus
It's been said a company is nothing more than a group of people, ideas, and hard work.  Under the fine leadership of Ron Swietek, we were able to prove that, with these three simple ingredients, remarkable things can in fact happen. Ron, along with co-founder Jeff Siebenhaar, embarked on a three-decade long mission to foster a workplace where employees could thrive, customers were cared for, and everyone was treated like family. As our employees and customers will tell you: his mission was a success.
In 2014 Ostari's team members, customers, and business partners alike suffered a great loss when Ron succumbed to a battle with pancreatic cancer. He is survived by his three children and three grandchildren.
Ostari's work will forever be shaped by Ron's guiding hand. He believed that a company must prioritize outstanding customer service in every aspect of what they do. Ron also felt that every single team member had the ability to influence results and significantly contribute to the success of the company and its customers. So, he created a work culture at Ostari where team members are inspired and enthusiastic about the opportunity to respond to customer needs and exceed their expectations.
We've vow to continue Ron's legacy, doing our work with pride, passion, and a sense of family, and with customer care as our top priority. We dedicate our outstanding results, past, present, and future, to him.
Thank you, Ron.