OSTARI THEN
Ostari was founded in the heart of Silicon Valley in 1981 by Ron Swietek and Jeff Siebenhaar. The company began in a highly specialized niche; servicing the GE/Calma Mainframe Graphic Systems that served the ECAD/MCAD vertical markets of the Semiconductor and High End IT industry.
In 1988, when SUN Workstations/Servers began replacing Main Frames, Ostari immediately adapted to meet its clients' needs; a theme that continues today. The company solidified its presence as a reliable technology service and consulting organization, sensitive to market changes and adept at keeping clients prepared and ready to benefit from those changes.
Experience . . .
We've been around since the beginning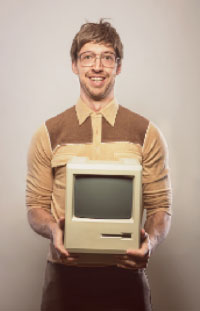 OSTARI NOW
Today, Ostari is one of the most trusted names in IT Managed Services and information technology consulting. The company is proud to field calls from fellow IT specialists who look to them for advice and insight. We serve our clients with the support of our major technology partnerships, including the world's most reliable brands:
While the specifics of our technology services has changed, our growing list of clients will tell you our commitment to excellent customer service is as strong as ever. Ostari has offices across North America, in San Diego, San Jose, Riverside, Ft. Walton, Denver, Atlanta, Boston, Toronto, Salt Lake City, Sioux Falls, and Austin. From these offices, we serve our clients worldwide.