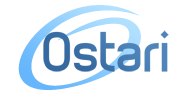 The current hiring market belongs to the candidates. There are more companies looking for qualified hires than there are skilled resources. However, with the right certifications, candidates are able to ask for even more because they can offer more. Companies are willing to pay extra in order to bring these employees on-board because it's a win for them as they gain an impactful asset. In a report by CIO.com, "Of those surveyed, 44 percent of IT decision-makers say certifications result in employees performing work faster, 33 percent said it results in more efficiency when implementing systems and 23 percent say it helps deploy products and services faster with fewer errors."
We filtered through the results of top certifications reported by four different resources: CIO.com, Forbes, Computer Science Zone and Global Knowledge.
With that being said, here is a list of 2018's top-paying certifications
AWS Certified Solutions Architect- Associate
This certification has a recurring presence on every researched list and the highest paid personnel with the median salary between $100,00-$200,000, due to its consistent demand. To even consider getting this certification you will need a minimum of 6 months with AWS, and a granular understanding of how to design and deploy a scalable system.
The exam is 80 minutes long with multiple choice questions. According to Computer Science Zone, the test covers these subject matters: "designing and deploying scalable, highly available and fault tolerant systems on AWS; lift and shift of an existing on-premises application to AWS, selecting the appropriate AWS service based on data, compute, database or security requirements, identifying appropriate use of AWS architecture best practices, and estimating AWS costs and identifying cost control mechanisms."
The text costs $150, and $20 if you wanted to purchase a practice exam. Amazon recommends the following coursework: Architecting on AWS, and AWS Certification Exam Readiness Workshop: AWS Certified. Currently, there are 165 job listings for people holding this certification.
Project Management Professional (PMP)
Out of all the Project Management certifications out there, this one is declared to be the most recognized with an average salary around $84,094. As it continues to earn its yearly place on the majority of certification lists, it is predicted to uphold its value as it remains in high demand. Obtaining this certification requires a bachelor's degree and 4,500 hours of experience, or 7,500 hours of project management, and 35 hours of hands on PMP training on every cycle period.
The exam will cover the overall life cycle of a project, from initiating, planning, executing, monitoring and controlling to the closing. The encompassing idea behind this certificate is that you are accomplished in both managerial expertise as well as technical skills. The exam itself is 4 hours long with 200 multiple choice questions and costs $555, or $405 with a Project Management Institute membership. Right now, reports show there are 12,414 job openings for people holding this certification.
Certified Information Systems Security Professional (CISSP)
Current demand for this certification is high and is expected to stay that way for years to come as security issues continue to grow. Requirements call for 5 cumulative years of full time and paid experience in the Security field. Other options include a bachelor's degree in a related field or one of the (ISC)2-approved CISSP "prerequisite Pathway" credentials. Continuous Professional Education (CPE) is required in order to keep your certification and the reported annual salary of $87,770.
The 3 hour, multiple choice and "advanced innovative response" based exam covers the following 8 areas: security & risk management, communications & network security, software development security, asset security, security architecture & engineering, identity & access management, security assessment & testing, and security operations.
According to the latest research, there are 10,689 job opportunities for this certification. It encompasses a full understanding of what it takes to design and maintain security infrastructures through continued knowledge of new technologies, regulations, threats and practices. The exam costs $549 and $345 for every additional attempt.
Certified in Risk and Information Systems Control (CRISC)
As the second highest paid certification in the list, personnel who obtain it have an average salary between $99,400 and $150,000. This is due to high demand and low supply. Professionals whose job descriptions include the management of IT and business risks through IS controls are the perfect candidates due to their developed experience. For those attempting to acquire this certification, 3 years of previous experience in IT risk management through design and implementation through IS controls is required. Two years should be from the following: IT Risk Identification, IT Risk Assessment, Risk Response & Mitigation, Risk & Control Monitoring and Reporting. The third year of experience needs to be in either IT Risk Identification or IT Risk Assessment.
The exam takes 4 hours and has 150 questions that are based on the experience areas mentioned above. For non ISACA members, the exam cost is $595 and $465 for members. They also offer an early sign up fee, $545 for non-members and $415 for members. At the current time, there are 771 position openings.
Certified Information Security Manager (CISM)
For professionals who have at least 5 years of IS experience under their belt, this one is for you. This certification requires 3 years of managerial oversight on security strategy, system and policy assessment. Every year of experience needs to have occurred within 10 years of taking the exam or 5 years after passing it, and requires recurring education credits. People with this certification earn a salary in the range of $92,827 and $108,043.
This is a 4-hour exam with 150 multiple choice questions that cover the following areas: Information Security Governance, Information Risk Management, Information Security Program Development & Management, and Information Security Incident Management. There are two 16-week windows of exam openings that occur every year: February 1st - May 24th and June 1st - September 23rd. As with the CRISC certification, there is a $595 charge for non-ISACA member, $465 for members and early sign up pricing. There are a reported 3,256 current job offerings for professionals possessing this certification.
Certified Ethical Hacker (CEH)
Because of the growing risks that are looming over personal data, companies have a high need to fill this position. There are 2,378 openings for this profession and those with this certification earn between $87,315 and $106,375. Before taking the exam, applicants must have already completed the EC Council's preparation course or can verify two years of experience in the security field. The test objectives are looking for the ability to deploy masking techniques of hackers in order to get into the corporate network defenses.
There are 7 general areas that candidates will be tested on: general background knowledge, analysis & assessment, security, tools/systems/programs used, procedures & methodology, regulation & policy, and ethics. The test time is 4 hours with 125 multiple choice questions and costs $500. However, there is a $100 eligibility fee for those who decide on the self-study instead of taking the preparation course, which includes the exam.
Citrix Certified Professional – Virtualization (CCP-V)
The only prerequisite is the successful completion of the Citrix Certified Associate-Virtualization (CCA-V) exam. Passing the CCP-V test shows that you have the qualified skills in scaling, optimizing, and advanced configurations and trouble shooting in virtual desktops. The certificate lasts for 3 years and pays between $83,166 and $115,000.
There are a number of topics that will be covered in the test, including: Intermediate FlexCast Management Architecture (FMA), Workspace Environment Management (WEM), Virtual Desktop Agent (VDA), App Layering, User Environment, StoreFront Optimization & Routing, HDX & Multimedia, Supporting and Troubleshooting User connection issues, Provisioning Services Infrastructure, Streaming the vDisk, Target Devices, Integrating Provisioning Services with XenApp and XenDesktop, Advanced Architecture, Supporting Provisioning Services. Testing will take 90 minutes and costs $300. Currently, this position has 124 openings.
Certified Information Systems Auditor (CISA)
This certification has had a longstanding reputation for the past 30 years. It is obtained by those whose job responsibilities include: auditing, monitoring, controlling, and/or assessing IT and/or business systems. Overall, the goal of the exam is to acknowledge the ability to handle vulnerabilities, controls, policies and company standards. Salaries range from $87,906 to $99,684.
All candidates must have 5 years of experience in system auditing, control or security. This experience must be within the past 10 years or within the next 5 years after taking the exam and requires yearly renewal. If you don't qualify, there are education alternatives that can cover up to 3 years for lack of experience. As with the CISCM and CRISC certifications, there are two 16-week windows of exam openings that occur every year: February 1st -May 24th and June 1st -September 23rd .
There are 7 areas the exam will focus on: The Process of Auditing Information Systems, Governance and Management of IT, Information Systems Acquisition, Development & Implementation, Information Systems Operations, Maintenance & Service Management, and Protection of Information Assets. It costs $595 for non-ISACA member, $465 for members, discounted early sign up pricing and an estimated 4,888 job listings.
Cisco Certified Networking Professional (CCNP) Routing and Switching
Demand for Cisco Certificate holders is growing, with the CCNP staking its claim for the long run. In order to gain this credential, you must first obtain the Cisco Certified Network Associate-Routing & Switching, or any other Cisco Certified Internetwork Expert accreditation. The applicant will also need at least 1 year of hands on networking experience and possess the ability to handle complex network solutions without support. The latest salary range reported is between $83,178 and $99,402.
Candidates must pass all 3 exams: routing, switching and troubleshooting. There are a number of topics that are covered. The routing portion will cover IP addressing and routing in implementing scalable and highly secure Cisco Routers that are connected to LANs, ESNs and IPv6. The switch portion will test you on planning, configuring, and verifying the implementation of complex enterprise switching solutions that use the Cisco Enterprise Campus Architecture. Troubleshooting will address things such as planning and performing regular maintenance on complex enterprise routed and switched networks using technology-based practices and a systematic ITIL- compliant approach. All exams are required and cost $300 each. The job market shows 3,725 opportunities for these certificate holders.
Citrix Certified Associate – Networking (CCA-N)
NetScaler is the main focus for this certification. The tester has the option to focus on either the basic implementations for traffic management or NetScaler Unified Gateway. Successful certificate holders earn a median salary of around $86,300 and proof of their ability to orchestrate environments with NetScaler Gateway that allows for secure remote access. Candidates have two exams to choose from: Citrix NetScaler Essentials and Unified Gateway or Citrix NetScaler Essentials and Traffic Management; both of which take roughly 2 hours to complete and are valid for 3 years.
Both tests cover the following the material: NetScaler Platforms, Load Balancing, SSL Offload, Securing the NetScaler, Troubleshooting, Unified Gateway, AppExpert Expressions & Policies, Authentication, Authorization & Policies, Managing Client Connections, Integration for XenDesktop & XenApp Solutions, Configuring Unified Gateway, Classic & Default Policies, Rewrite, Responder & URL Transform, Content Switching, Optimization, and Global Server Load Balancing. There are Citrix recommended preparation course available for both the NetScaler 12 Essentials and Unified Gateway Exam and NetScaler 12 Essentials and Traffic Management Exam along with a total of $200 to take the test. Even with the lowest count of job openings, research shows that there are still 16 available opportunities for those with this certification.
References:
https://www.cio.com/article/2392856/it-skills-training/careers-staffing-12-it-certifications-that-deliver-career-advancement.html
https://www.cio.com/article/3254140/certifications/emerging-it-certifications-for-todays-hottest-skills.html#tk.drr_mlt
https://www.globalknowledge.com/us-en/content/articles/top-paying-certifications/
https://www.forbes.com/sites/louiscolumbus/2018/03/12/15-top-paying-it-certifications-in-2018/#3f2ef7aa623b
https://www.computersciencezone.org/lucrative-information-technology-certifications/
Have questions about IT services? We're here to help!