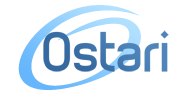 Why People Are Calling it FB's Newest Data Mining Platform
There has been much controversy surrounding Facebook's VPN Client by Onavo Protect, a data security company they acquired in 2013. Users are able to access the privacy option inside the social media platform but then get directed to the app store in order to download the VPN client separately. Facebook explains that the VPN is there in order to protect users from malicious websites and to safe-guard personal information, but the techies of the nation have discovered more. In a response to TechCrunch, Erez Naveh, the product manager at Onavo, said that "The app may collect your mobile data traffic to help us recognize tactics that bad actors use." However, technical researchers found that this data is also being used for other non-security related purposes.
Any VPN client you use while surfing the web may be able to see all the websites you visit, but the most secure ones will never store that information. The Onavo VPN works by funneling all traffic from apps you open and use on your Android or iOS device to the Onavo "cloud" and keeps a record of how often you use each one, as well as the websites you visit. The company clearly states their relationship to Facebook, and that the information the app gathers is used to "gain insights into the products and services people value, and build better experiences." However, many people are speaking out about what this actually entails and are making the point that those downloading the VPN app may not fully grasp an understanding about the extent in which their information is getting used.
Facebook has created a reputation for retrieving data in creative ways in order to maintain relevancy. This time around, they found a way to track user actions in order to cut off competition and replicate the best user experiences. In Onavo's Privacy Policy, they openly admit to the selling of gathered information to third parties. The Privacy Policy also states that they track "Information about your mobile applications and data usage, including the applications installed on your device, your use of those applications, the websites you visit, and the amount of data you use."
According to Wired, "Onavo doesn't seem to prioritize user privacy protection. The company's website, for example, currently doesn't have an active SSL certificate, meaning no HTTPS encryption for users browsing the site."
The information that has been released in light of Facebook's next data mining voyage has raised a number of privacy concerns. However, in a report posted by TechCrunch last week, 33 million users have already downloaded the application through both iOS and Android.
References:
https://www.techrepublic.com/article/beware-of-facebooks-new-vpn-it-could-collect-even-more-of-your-personal-data/?ftag=TRE684d531&bhid=27733029506249943860869485574155
https://techcrunch.com/2018/02/12/facebook-starts-pushing-its-data-tracking-onavo-vpn-within-its-main-mobile-app/
https://www.wired.com/story/facebook-onavo-protect-vpn-privacy/
https://www.extremetech.com/mobile/263867-facebooks-new-onavo-protect-vpn-spyware-application