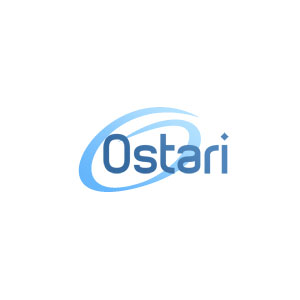 5 Signs That It's Time
To Cloud or not to Cloud. If you are a decision maker, this is the question that has come up one to ninety-nine times. You've heard, repeatedly, that this is the direction things are heading. And it is. For many reasons. Good reasons. In fact, they are so good that we decided the following 5 are more than enough to convince you.
Business Operations
When you want to increase your revenue.
Switching to the Cloud turns your capital costs into operational costs. Instead of collecting hardware with depreciating value, you're externally storing your data and outsourcing the maintenance responsibilities. In turn, this changes your CapEx into OpEx, saving you money.
The operational responsibilities such as updates, patches and other maintenance needs, are all placed on the Cloud provider. This frees up a huge chunk of time and stress for both you and your staff, while saving on finances that can now be allocated towards other areas.
The Cloud can help improve your business continuity and disaster recovery by implementing a more granular plan that includes redundancy and highly secured off site storage. If and when a natural disaster, hardware failure, cyber-attack or human error occurs, the recovery time to get your business up and running is minimal, potentially showing itself as a momentary glitch, as opposed to loss of clients and revenue.
Efficiency
When the need to access data in a quick and secure fashion is growing.
The Cloud allows you and your employees to access your data from anywhere at any time. As your company grows and the needs of your employees change, the Cloud accommodates to those flying in a plane, sitting in front of a potential client or just working from home. The Cloud allows for a secure and highly efficient connection to your data, resulting in increased productivity. No more file sharing via email.
If you're in a competitive industry, it's important to stay up to date with the recurring market changes or maintain your place as an influential leader. Being able to grow efficiently is key. The Cloud allows you to increase your storage and server capacity quickly and easily.
Budget
When your monthly expenses need more predictability and you want to cut costs.
You can adjust your monthly Cloud expenses by changing features. Take away extra storage space, condense servers, etc. Cloud services also allow you cut out a variety of other costs that go along with keeping an onsite data center: electricity, floor space, storage, network costs, IT services and overhead expenses such as maintenance repairs, accounting and procurement.
Compliance
You need better security practices.
According to Alex Miller, Senior Cloud Analyst at Clutch, "The bottom line of compliance is security…migrating to the Cloud encourages companies to engage in better security practices overall." It allows a business to analyze its data, prioritize by sensitivity and set in a place best practices to be implemented and reanalyzed quarterly or annually.
Cloud providers are not a one size fits all. Depending on your compliance and security needs, a variety of providers will be able to deliver the proper protection and services. All good Cloud providers assume responsibility for the security of the infrastructure, storage, network and database. As an extra layer of protection for you and your business, these providers are bound to Federal regulatory compliance standards.
Security
You need to tighten up the security level of your infrastructure.
Because of the growing concerns surrounding security, Cloud providers as a whole have stepped up their game. Migrating to the Cloud means a couple things: you have a more extensive layer of security surrounding your data due to the regulatory compliance Cloud providers abide by; you have a more granular look into your data and can plan necessary security platforms in areas most sensitive.
In a survey done by Clutch, a review company for software and service providers, they found that "the additional security measure enterprises implement the most is data encryption (60%), followed by identity access policies (52%) and regular audits (48%)."
Whatever company you have, or chose to look over your infrastructure, should be able to give you a breakdown of their security protocols and it is in your best practice to ask.
It should be noted that there are 3 different types of Cloud options: private, public and hybrid. These options exist in order to accommodate the variety of business structures out there, so make sure to get a walk-through of which one is be best for you. Also note that each option will have their upsides and downsides, especially when it comes to security and business continuity.
If you have any questions in regards to Cloud services, options or migration over to, please contact us at sales@ostari.com, or call us directly at (800) 748-6399.
References
https://www.skyhighnetworks.com/cloud-security-blog/11-advantages-of-cloud-computing-and-how-your-business-can-benefit-from-them/
https://www.business.com/articles/8-ways-cloud-computing-can-increase-productivity/
https://www.cio.com/article/2430099/virtualization/capex-vs--opex--most-people-miss-the-point-about-cloud-economics.html
http://www.navisite.com/business-continuity-disaster-recovery-plan
https://afterglowprod.com/security/when-is-your-business-ready-to-move-to-the-cloud/
https://www.tripwire.com/state-of-security/regulatory-compliance/regulatory-compliance-cloud/