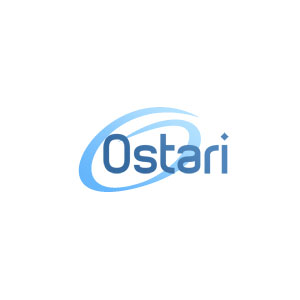 The new iOS 11 rolled out Tuesday, just in case you haven't heard. Here at Ostari, we like to test technology in house, sometimes on our own personal devices, before we decide to make recommendations. Our customers are always forewarned about updating to any latest operating system at the beginning of its release before hearing what the general public has to say, because sometimes, things can get messy. However, according to one of our head engineer's, "It's a worthwhile upgrade and an overall improvement."  He noted that there are still a few things to be aware of.
Built-in Mail app
The built-in Mail app on the iPhone and iPad are not able to connect to Exchange 2016 or Office 365 so you won't be able to send emails. If you use the Mail app, it's best to hold off on the upgrade or follow a couple recommended workarounds. You can still use the Microsoft Outlook app, as this one is not affected. Another option is to switch to your mobile data, instead of Wi-Fi, when trying to send/receive email through the built-in app. The good news is that Apple is aware of the bug and will be fixing this with the new upgrade in a couple of weeks.
Photo Compression
Any photos that you take while on the iOS 11 will now be automatically saved under a new format called HEIC (High Efficiency Image File Format), h.265 for video, and was created to save storage on your device. According to The Verge, "iOS 11 will automatically share HEIC files as the default JPEG format for apps, so you won't notice anything when you share a photo on Twitter or Instagram. iOS 11 also offers to automatically transfer photos and videos in a compatible format for Mac or PC users, useful if you're simply plugging your iPhone into your laptop or PC."
Both the HEIC and h.265 formats are not yet natively supported by Windows applications. If you usually upload and edit photos and videos from your iPhone/iPad onto a PC running Windows, you will hit some resistance. Although, we ourselves haven't confirmed this, The Verge also suggests that the newest version of OneDrive is able to convert your images and videos into JPEG format before uploading, allowing you to view them in Windows 10.
If you are looking to back up your photos, iOS 11 is compatible with Dropbox and Google Photos, but note that the images and videos will get stored in the new format as opposed to JPEG. Until Windows catches up, another work around option is to revert back to the original formatting. Simply go into Settings > Camera > Formats > and click More Compatible.
Support Loss
Beware, any iPhone that is older than the 5s will no longer be supported and won't be able to update to iOS 11. With the new iPhone and update release, Apple has inevitably cut off support to any device still running on a 32-bit. Any applications you have that have not been updated to 64-bit will no longer work. We are sad to announce that there is no work around for this one.
If you want to see the new trinkets that iOS 11 has to offer, check out the video to see what the upgrade can do on your iPhone.
References
https://www.digitaltrends.com/mobile/ios-11-news/
https://www.theverge.com/2017/9/19/16328404/apple-ios-11-review-iphone-update-control-center-how-to